Here's what you need to know
Debt consolidation can be a great way to simplify your monthly payments and get out of debt faster. But there are also some potential risks involved with debt consolidation, so it's important to be aware of these before you make any decisions.
In this article, we'll discuss some of the potential risks of debt consolidation scams, including those that can compromise your personal information, cost you money, and even damage your credit score.
How does debt consolidation work?
Debt consolidation is a process where you take multiple debts and turn them into one new loan. This can be done with balance transfer credit cards or personal loans. If you have great credit, you will be offered the best debt consolidation personal loans. However, if you have bad credit, you may still be able to find a debt consolidation loan.
Debt can be a difficult thing to manage on your own. If you find yourself in a more complicated financial situation, you may want to consider seeking out the assistance of a debt consolidation company.
Debt Consolidation With a Non-Profit Credit Counseling Agency
Debt management agencies help people repay their debts by collecting and distributing payments to creditors on behalf of the borrower. In some cases, credit counselors will also create Debt Management Plans (DMPs).
If you're struggling to keep up with your credit card payments, a debt management plan (DMP) may be a good option. With a DMP, you work with a credit counseling agency to develop a repayment plan that fits your budget. The agency then works with your creditors to lower your interest rates and/or waive certain fees.
There is a difference between a debt consolidation company and a debt settlement company
Debt settlement companies offer a way to get out of debt without having to declare bankruptcy. The process involves stopping payments to creditors and then negotiating with them to accept a lower amount than what is owed. This can be a difficult and time-consuming process, but it can be very successful in reducing the amount of debt that you owe.
There are a few things to consider before choosing debt settlement as an option to improve your financial situation. While it may seem like a good idea to stop making payments to creditors, doing so can damage your credit score. You may also be sued by creditors who want their money. So if you're considering debt settlement, be sure to weigh all the pros and cons before making a decision.
There are a few things to watch out for when looking for debt consolidation companies. Here are a few red flags that may indicate a debt consolidation scam. By being aware of these, you can avoid falling victim to one of these schemes.
There is a guarantee that the amount you owe will be lowered
Debt consolidation is a process where you combine all your existing debts into a single loan. This way, you only have to make one payment instead of multiple payments to different creditors. Some companies claim that they can lower the amount you owe to your creditors, but beware of scams. Make sure you do your research before working with any company.
There is a sense of urgency from the company and they want you to act immediately
When it comes to debt consolidation, it's important to weigh your options carefully. Companies that pressure you into signing up for a program right away should be a cause for concern.
An upfront payment is required by the company – this is a sure sign of a debt consolidation scam!
There are a few things to keep in mind if you're considering pursuing debt consolidation on your own. You may have to pay a loan origination or balance transfer fee, but unless the company you're working with has successfully reduced your rates or settled your debts, there's no reason to pay any additional fees.
There is a refusal by the company to let you see their terms
If a debt consolidation company is unwilling to disclose fees, terms, and conditions, it is best to avoid doing business with them. A reputable company will have no problem providing this information upfront.
See If You Qualify for Credit Card Relief
See how much you can save every month — plus get an estimate of time savings and total savings — with your very own personalized plan.
The debt consolidation company contacts you
If you're looking for a reputable debt consolidation company, be sure to shop around and compare prices. There are many companies out there that claim to be able to help you consolidate your debt, but not all of them are legitimate. Be wary of any company that contacts you unsolicited by mail or phone, and always do your research before signing up for any service.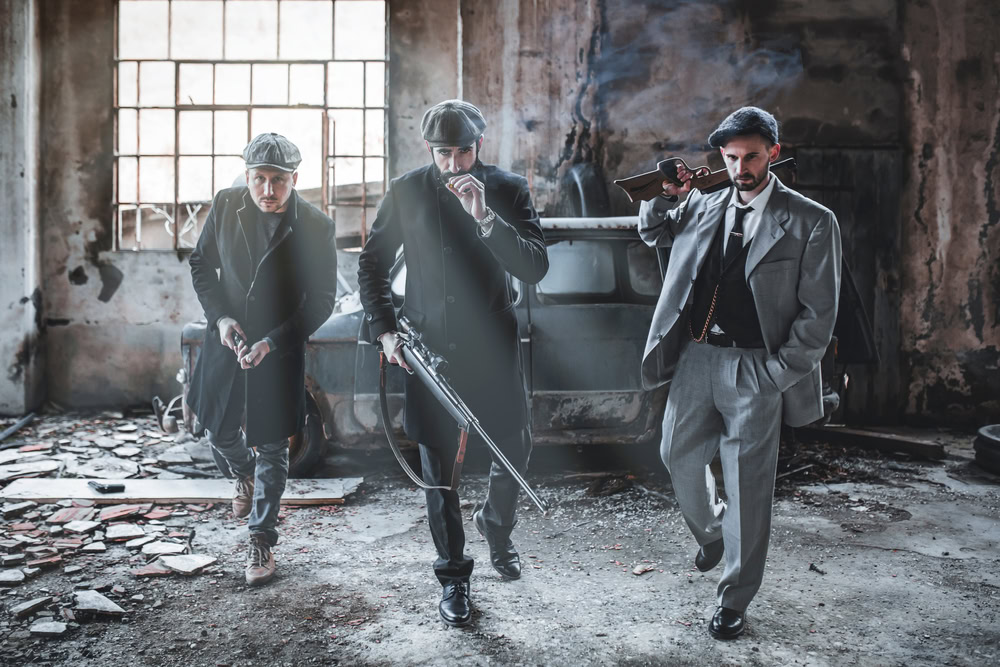 How to Avoid Debt Consolidation Scams
There are all sorts of scams out there, from student loan debt consolidation scams to credit consolidation scams. Companies making impossible promises are everywhere, and it can be hard to know who to trust. Before working with any debt consolidation company, take these three steps to avoid being scammed.
Do your research online about the company
When you're looking for a debt consolidation company online, one of the best places to check for reviews and ratings is the Better Business Bureau. Be sure to also look closely at the company website itself – if the web address starts with HTTPS and there's a lock symbol in front of it, that means any information you send will be secure. You'll also want to make sure the website lists a physical address for the company, and that the site itself is free of any typos or error messages, which could be signs of a debt consolidation scam.
Make sure you compare multiple offers
If you're looking to consolidate your debt, it's important to compare different companies side by side. That means taking a close look at things like credit score requirements and fees. Once you understand the details, it will be easier to see which debt consolidation company is the best option for you.
Contact your creditors
Your creditors may be able to recommend legitimate debt consolidation companies that have helped other borrowers. They can also alert you to scams, so you don't waste your time with an illegitimate company.
Frequently Asked Questions
Is debt relief a scam?
Debt relief is different than debt consolidation. While some debt relief programs are reputable, it's an industry rife with scams. Some red flags to alert you of a debt consolidation scam are if companies request payment upfront, promise to reduce or eliminate your debt, or withhold information about services until you provide payment.
Is consolidating debt bad for your credit?
When done properly, debt consolidation won't ruin your credit. In fact, it can actually help boost your credit score. That's because moving from multiple monthly payments to just one often increases a borrower's likelihood of making on-time payments. Plus, it can help lower overall credit utilization, which may boost your score a few points as well.