When debt can seem too hard to bear, DebtBlue is a debt relief company that helps its customers work towards settling their debt and improving their financial wellbeing. We will review DebtBlue's services, pros and cons, and answer some of the frequently asked questions about them.
DebtBlue Advantages and Disadvantages
Advantages
This service offers various debt relief solutions, including debt resolution, consolidation of debts, debt settlement, credit management advice, and bankruptcy.
People who join the debt relief plan and stick with it until all their liabilities are cleared can potentially save half of their debt amount before any costs are taken out, or 30% when taking fees into consideration.
It designs special debt plans tailored to each person's unique financial situation.
The business has gained a stellar standing with the Better Business Bureau (BBB).
They offer a free consultation and do not need any upfront payments.
Drawbacks
Entering into a debt settlement agreement can negatively impact your credit score.
Not all forms of debt can be incorporated into the debt relief program.
The price of the services offered varies depending on where you live and the amount of debt you have incurred.
Services that DebtBlue provides
Debt Resolution: DebtBlue helps their clients deal with debt by talking to creditors to try and lower the amount owed. They act as a mediator between their customers and creditors to bring down the amount of money needing to be paid and to set up a payment plan.
Debt Consolidation: DebtBlue assists people in lightening their debt load by consolidating all of their current balances into one easy payment. They construct a customized repayment plan that fits into their budget to make it simpler for customers to take care of their financial obligations.
Debt Settlement: This program helps people manage their debt by speaking to creditors to reduce the amount owed and set up a payment strategy.
Credit Counseling: This initiative seeks to aid individuals in improving their creditworthiness and overall fiscal health. It provides clients with advice and guidance on managing their finances and boosting their credit ratings.
Bankruptcy: DebtBlue offers a bankruptcy program to help customers who are considering filing for bankruptcy. They work with individuals to determine if this is the best option and provide assistance throughout the process.
DebtBlue is a great company to turn to if you are having trouble with credit card debt or other credit accounts. Their financial experts are dedicated to helping people and families break free from debt and enhance their financial situation. They offer the DebtBlue Program which involves a review of your account and a response to credit card firms and department store invoices. Their team strives to decrease the principal amount of your credit, which means you will owe less than what you initially were in debt for.
What is DebtBlue?
DebtBlue is a debt settlement company that provides a popular service to help clients manage their debt. They negotiate a payment plan with creditors on the client's behalf that fits their budget and allows them to become debt-free in approximately two years. If the individual follows the debt resolution program until completion, it is possible for them to save up to 50% of the total amount before fees, or 30% with fees included.
DebtBlue helps customers manage their debt by combining all of their payments into one single payment, making it easier to track. They work with customers to create a payment schedule that fits their budget and simplifies debt management.
In addition to debt resolution and consolidation, the firm also provides debt settlement, credit guidance, and bankruptcy assistance. Debt settlement is a form of debt relief that permits customers to repay their debt for a lowered amount. Credit counseling is a service to assist customers in improving their credit score and financial state. Bankruptcy is a legal approach which can help customers start over and eliminate certain forms of debt.
This organization offers several debt solutions to help people who are struggling with debt. Through negotiations with creditors to come up with payment arrangements and reduce the overall debt, individuals can gain financial independence and become debt-free.
The DebtBlue finance specialists have been highly commended by their clients for their dedication and effort in assisting them with medical bills, department store bills, job loss, and issues with credit card companies. They understand the impact debt can have on a person's life and are committed to providing aid to businesses and people alike.
Let DebtBlue help you on your journey to debt-free living. They will handle the phone calls, negotiations and any necessary legal proceedings, so you don't have to. Utilize their expertise to get yourself, or a loved one, out of debt and start saving. Don't delay – take the first step towards a financially secure future now.
How DebtBlue's Debt Resolution Program works
DebtBlue has created a debt resolution program to help individuals take control of their debts by speaking with creditors to reduce the total amount that is owed. This is how the process works:
See If You Qualify for Credit Card Relief
See how much you can save every month — plus get an estimate of time savings and total savings — with your very own personalized plan.
Free Consultation: First, schedule an appointment with an expert in debt management. This appointment will allow them to review your finances and determine if debt relief is the best choice for you.
Enrollment: By signing up with DebtBlue's debt settlement service, you and your debt expert will work together to develop a tailored debt resolution plan. This plan will be negotiated with creditors to create a budget-friendly payment plan that will allow you to pay off your debt within 2 to 4 years.
Monthly Payments: Once a deal has been made between you and the company about what you owe, you will be required to send a certain sum of money each month to a certain account. This money will be used to pay off your creditors as each debt is settled.
Negotiation: They will communicate with your creditors to reduce the amount that you owe. This could include setting up a lower rate of interest, waiving fees, or agreeing to a settlement that is lower than the total amount due.
Settlement: Once you reach a consensus with your creditor, the funds in your account will be utilized to settle the debt. This will continue until all of the debts you have signed up for are cleared.
Debt Resolution: Once you have settled all your financial obligations, you will be given a certification that shows you have cleared your debt. This can be utilized in order to boost your credit rating.
It is important to note that not all forms of debt are eligible for the debt settlement plan, and the cost may vary depending on your location and the total amount of debt you have. Additionally, it is important to stay committed to the program and make payments on time every month in order to increase your chances of success.
Can DebtBlue consolidate your debt?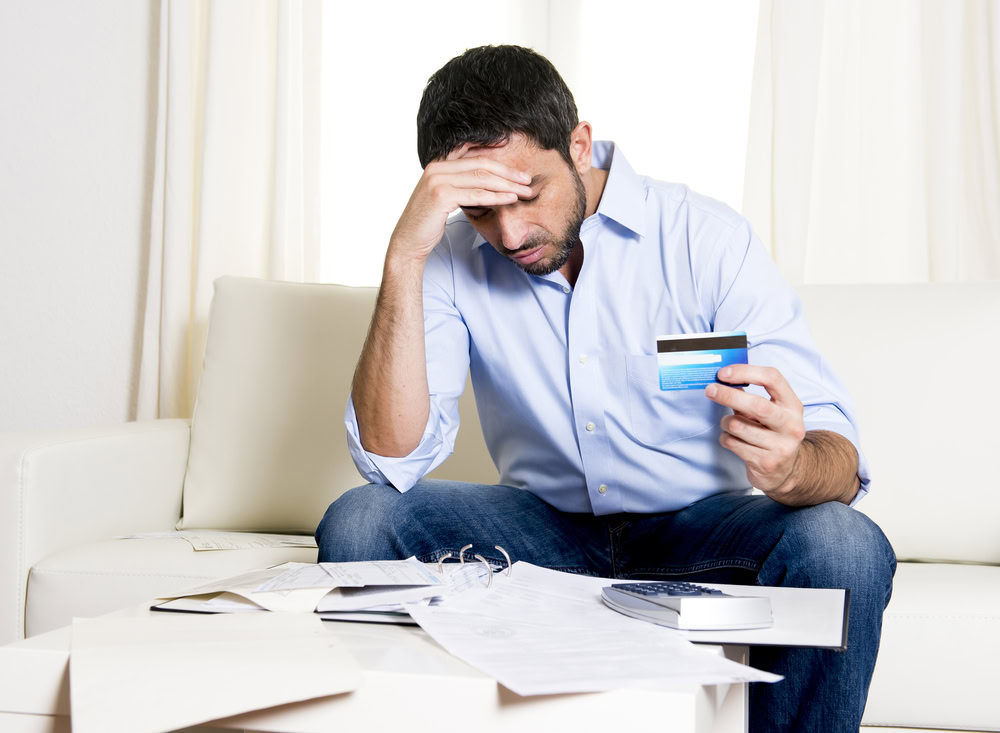 DebtBlue can help you manage your debts by consolidating them into a single payment. This can make finances simpler and more manageable.
DebtBlue offers a debt consolidation program to help people manage their multiple debts. They will create a personalized payment plan for each individual that covers all of their outstanding balances. Rather than having to make multiple payments each month, customers can make one single payment and DebtBlue will distribute the money to the relevant creditors.
Debt consolidation can be useful for individuals who owe money to multiple lenders and want to make the payment process simpler. It is possible that the consolidation could lead to lower interest rates and monthly payments, making debt more manageable.
It is important to understand that debt consolidation may not be the best option for all people; therefore, one should consider all of their debt relief options before making a final decision. An expert can help you determine if debt consolidation is the right choice for you and guide you through the process if you choose to proceed.
How much does DebtBlue cost?
The amount of fees that DebtBlue charges may vary depending on the state a person lives in and the amount of debt that needs to be managed. These fees are typically a percentage of the total debt, and they are billed on a monthly basis.
The fees for the company range from 15% to 25% of the enrolled debt amount. In other words, if you enroll $10,000 in debt, you will be charged somewhere between $1,500 and $2,500 throughout the program.
It is free to begin utilizing DebtBlue; payment occurs only when debts are paid off and the service can be stopped at any point with no penalties.
It's important to remember that the fees charged by debt settlement services are in addition to the money you owe your creditors. These services can help lower the amount you owe, but you should expect to pay a significant amount to resolve your financial issues.
It is critical to carefully consider the fees associated with their services and ensure that they fit within your budget before signing up. They can provide additional info regarding their costs and help you to determine if investing more money is the best option for you.
How DebtBlue's Debt Settlement Program works
DebtBlue offers a service where they negotiate with creditors on behalf of a client to reduce the amount they owe. This can be beneficial for those who are struggling to make payments or are facing financial hardship. By settling the debt for less than the original amount, clients can save money and become debt-free in a shorter timeframe.
DebtBlue will work with customers to create a tailored plan to help them manage their debt according to their budget. Customers will make periodic payments into a special account, and DebtBlue will use the funds in the account to negotiate settlements with creditors. After the agreements are finalized, the money will be used to settle the account.
It is critical to be aware that not all financial obligations qualify for DebtBlue's debt settlement program, and costs may be different based on the state of residence and the total amount of debt owed. Debt settlement may also have a negative impact on credit ratings, so it is essential to carefully weigh all debt relief options before making a decision.
The company can provide further information regarding their debt settlement program and help determine if it is the right choice for you.
Difference between Debt Resolution and Debt Settlement
Debt resolution and debt settlement are two distinct methods for dealing with debt, and they have various distinctions.
Debt Resolution: Debt resolution is a useful tool for people struggling with debt. They can work with debt settlement companies, like DebtBlue, to come up with a payment plan that fits their budget and helps them achieve financial freedom in a reasonable amount of time. This might involve negotiating with creditors to reduce interest rates, cancel fees, or even settle the debt for a lower amount than what was initially owed.
Debt Settlement: DebtBlue is a debt relief service that facilitates agreements with creditors to settle debt for a reduced amount. Customers of DebtBlue can reach an agreement to pay back the debt in one payment or with a payment plan that fits their budget. This type of debt relief can often lead to significant savings, as the amount paid can be less than what was originally owed.
When it comes to debt management, two strategies can be employed: debt resolution and debt settlement. With debt resolution, the objective is to negotiate with creditors to reduce the total amount owing and formulate a payment plan. With debt settlement, the aim is to discuss with creditors to pay a lower amount than the actual debt. Both strategies can aid individuals to become debt-free, but it is essential to explore all the possibilities before selecting the most suitable one.
Does DebtBlue provide credit counseling services?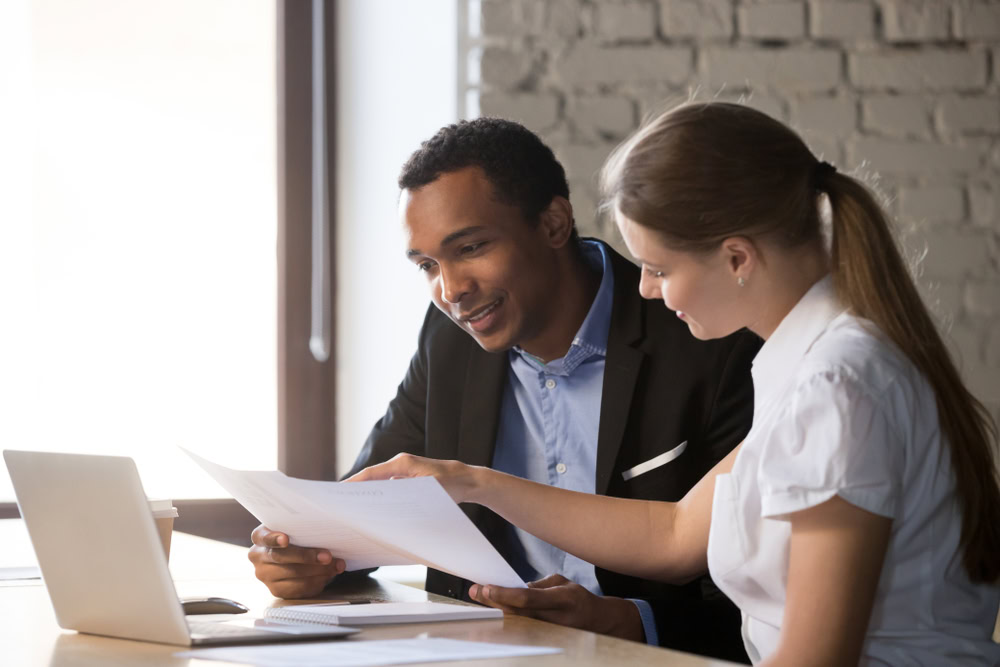 This organization does indeed provide credit counseling, a service that assists individuals in comprehending their credit report, devising a budget, and forming a plan to pay off debt. The purpose of the credit counseling is to help customers strengthen their credit scores and financial situation.
During a credit counseling session, a credit counselor will review your credit report and provide suggestions for raising your credit score. Together, you and the credit counselor will generate a budget that is specific to you and offer advice on how to manage your debt. The purpose of the credit counseling services is to assist clients in gaining control over their finances and achieving financial security.
It is important to understand that credit counseling is separate from debt relief. Credit counseling can help improve your financial situation and credit score, but does not involve any negotiations with lenders to reduce the amount owed or settle debts for less than the full balance. If you are having difficulty with debt, it can provide information about its debt relief services and help you determine the best option for your situation.
How DebtBlue's Bankruptcy Program works
DebtBlue provides a bankruptcy solution to individuals who have been struggling with their finances and have exhausted all other debt relief options. This is the process of their bankruptcy plan:
Free Consultation: Schedule a session with a bankruptcy expert for a free consultation. At this appointment, the specialist will assess your finances and inform you if bankruptcy is the best solution.
Enrollment: If you decide to participate in the bankruptcy program, you will work with your bankruptcy specialist to file for bankruptcy. They will provide guidance and help throughout the bankruptcy process.
Bankruptcy Filing: DebtBlue can help you prepare for filing for bankruptcy with the court by providing information about your debts, assets, and earnings.
Bankruptcy Plan: Once your bankruptcy documents have been filed, they will work with you to create a bankruptcy plan that outlines how your debts will be dealt with. This could involve selling possessions to pay off what you owe or devising a payment plan that is suitable for your financial situation.
Credit Counseling: Before your bankruptcy can be canceled, you must take a credit counseling class. DebtBlue can provide the program and help you meet this requirement.
Bankruptcy Discharge: Once the court has signed off on your bankruptcy plan, all your debts will be wiped out so you can start fresh. Additionally, the court can provide tips and guidance to help you rebuild your credit score and improve your financial situation.
Remember that bankruptcy should be considered a last option, as it can have a significant consequence on your credit score and financial standing. DebtBlue can provide more information on their bankruptcy services and help you determine if it is the right choice for you.
What is DebtBlue's success rate when resolving debt?
DebtBlue has gained a strong reputation and a high rate of success in managing debt for its clients. The company claims that by following the debt resolution program that DebtBlue provides, users can save up to 50% on debts before fees, or about 30% with fees, within 24-48 months.
DebtBlue provides assistance with debt relief, yet not all types of debt are accepted and the rate of success is contingent on the person's financial condition and amount owed. Various debt relief strategies, such as debt settlement or bankruptcy, may possess different success rates.
Even though DebtBlue is yet to be certified by the Better Business Bureau (BBB), they have achieved an A- rating, indicating a decent level of customer satisfaction. It is reported that some customers have effectively managed their debts with the help of DebtBlue and given positive reviews.
The success of DebtBlue in helping people manage their debts and achieve financial security is likely to vary depending on individual financial circumstances, yet it has a solid reputation.
DebtBlue Customer Reviews
DebtBlue has earned an A- rating from the Better Business Bureau, showing that it is a reliable business in regards to customer reviews and complaints. It should be noted, however, that DebtBlue has yet to receive accreditation from the BBB.
Currently, DebtBlue has a total of 200 customer reviews posted on the BBB website, with both positive and negative reviews. This amount is much less than other debt settlement services, which could make it tricky to form an accurate opinion of their status.
It is important to take into account that 46 complaints have been reported against the company on the BBB website. Although this number is not extraordinarily high, it is still important to consider these complaints and the business response when evaluating the company's credibility.
Here are some DebtBlue reviews:

I contacted this company on Saturday, December 3 for trying to get a loan. Once the application was filled out the only option was for me to do debt consolidation. First. I received an offer from this company via mail for a loan, while on the phone with the company (over an hour), they took the required information and sent an email with a link, stating that the only option that would show up would be the DebtBlue option. I find it that funny the same company that offered the loan. The option was their debt consolidation loan. Which I did agree to at the time. While on the phone with Kathy, I was informed to sign four different contracts while on the phone with them. One is a 28-page document. Really, they are going to force people to sign a document t that is 28 pages while on the phone for an hour. Without thinking, I signed. After hanging up, I began reading the 28-page document, While on the phone with Kathy, I told her I was hesitant on doing this because I did not want bad credit., After starting to read the 28-page document, I then started not agreeing with anything. First, 95% of the document isn't filled out with correct information. In the section where it lists the reason for contact and for the loan, Kathy kept referring to me as a SHE. Throughout the whole section, it says SHE, I was on the phone with this woman for over an hour, and how she can refer to me as a SHE is beyond me. Once I read all that, I then emailed here stating I will not be following through with this and that I have items in the house I can sell to take care of my debt problems. I also told her to CANCEL immediately. This is still the same day. Saturday. After our initial conversation, she said a ***** would be reaching out to me. He never did. I have sent them EMAILS stating I am not going through with this because the information you provided on my contracts was NOT CORRECT!

Avoid Debt Blue!! Avoid Debt Blue!! Avoid Debt Blue!! Debt Blue has extracted $434.39/mo from my account for 8 months and the total amount of that is $3,475.12. My account in escrow with Debt Blue only amounts to $1,390.37 currently. That's over $2k missing. All three of my creditor accounts with Debt Blue show only THREE $100 PAYMENTS made to ONE of my creditors in that time. Looking at the list of transactions, DebtBlue has paid themselves a nice $1200 DSRP fee for basically doing nothing. I have 15 months left of this program and I've seen ZERO meaningful impact on my debt. I want out of this godforsaken contract with this organization. I have never felt so hoodwinked and taken advantage of by a business as I have Debt Blue. Previous complaints by others about DBs' lack of communication are utterly true in my experience and frankly, this usurious "business" is just another debt collection agency that you PAY FOR through the nose. I'm all about a class action lawsuit. Let me know how I can access such a thing. At this point, I wish I had just stopped paying my credit cards. I did exactly that through this process only now I'm "owned" by some Longhorn lovin' Texas extraction company that doesn't deal with oil, it extracts human economic value. Avoid DebtBlue!! Avoid Debt Blue!!
Can I trust DebtBlue to handle my debt?
DebtBlue has received a mix of positive and negative feedback regarding its debt relief services. There have been plenty of satisfied customers who have given it positive reviews and it has even been recognized by important industry organizations; however, there have also been some complaints from dissatisfied customers.
Consider these factors when evaluating the dependability of DebtBlue:
Accreditation: Though DebtBlue does not have a BBB accreditation, they have been given an A- rating from the BBB. This implies that there have been some grievances filed against them, but they have generally been addressed in a satisfactory manner.
Licensing: DebtBlue has been granted permission to provide debt relief services across multiple states, demonstrating that the organization has fulfilled the necessary legal and regulatory criteria.
Transparency: DebtBlue is transparent regarding their services, charges, and strategies for debt relief. They provide free consultations to those considering debt relief, and explain the associated fees and potential risks associated with each option.
Industry Recognition: DebtBlue has gained recognition from many industry experts, as it is part of the American Fair Credit Council and the International Association of Professional Debt Arbitrators.
Client Reviews: Opinions on DebtBlue are mixed, with some people commending the service, while others have expressed dissatisfaction due to the expensive charges and inadequate communication.
There have been a range of views on DebtBlue, yet it is recognized and approved by industry groups. It is important to review all the facts available and partner with a trustworthy company that can offer personalized advice and support during the debt relief journey.
FAQs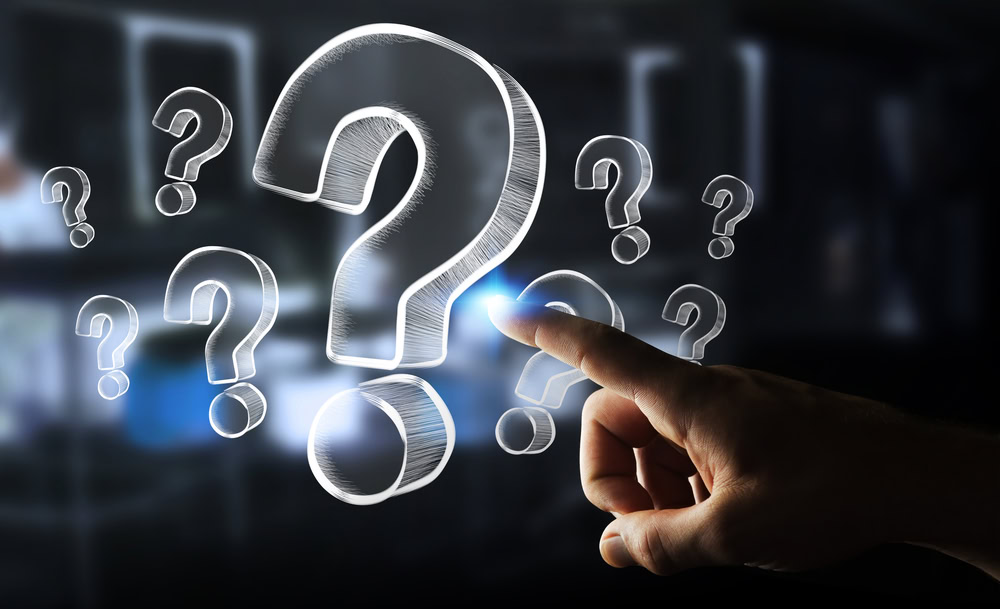 How long does it take for DebtBlue to resolve a debt?
The length of time it takes to resolve debts with DebtBlue is contingent on the customer's financial health and the amount of debt they owe. Generally, DebtBlue's debt resolution process can take from two to four years, although this could be different based on the individual's progress and the amount of debt involved.
How does DebtBlue negotiate with creditors?
The DebtBlue team acts as an intermediary between their customers and creditors to negotiate a reduced amount of debt. They use their knowledge and resources to come up with solutions that are mutually beneficial, such as a lump sum payment or an agreeable payment plan.
Is my credit score affected if I enroll in DebtBlue's debt resolution program?
Participating in DebtBlue's debt solution program may negatively influence your credit score. Debt agreement, a debt assistance option provided by DebtBlue, may appear on your credit history and hurt your credit score.
Can I still use my credit cards while enrolled in DebtBlue?
Individuals in DebtBlue's debt resolution plan should steer clear of using credit cards, as this can slow down the process of settling debts and may lead to additional fees and interest charges.
What are the fees associated with DebtBlue's debt resolution program?
The cost of the DebtBlue debt resolution service depends on the individual's financial situation and the amount of debt they owe. DebtBlue usually charges a percentage of the enrolled debt as a fee for their services, usually somewhere between 15% and 25%.
Can I select the debts I want to enroll in DebtBlue's debt resolution program?
DebtBlue offers customers the ability to choose which debts they want to include in their debt resolution plan. It is essential to explore all possible debt relief alternatives prior to making a decision, as some debts may not be eligible.
Does DebtBlue offer a money-back guarantee?
DebtBlue does not offer a money-back guarantee for their debt relief services.
How long has DebtBlue been in business?
DebtBlue has been functioning since 2004.
What accreditations does DebtBlue have?
Despite not being accredited by the Better Business Bureau (BBB), DebtBlue does have an impressive A- rating from the BBB. Furthermore, it is a member of the American Fair Credit Council (AFCC) and is part of the International Association of Professional Debt Arbitrators (IAPDA).
Can DebtBlue resolve student loan debt?
DebtBlue does not offer services that directly aid in relieving student loan debt, but they may be able to provide resources and guidance for other options that could be beneficial to those who are struggling with student loan debt.
Bottom Line
In conclusion, DebtBlue is a debt relief organization that offers a range of debt management services, including debt consolidation, debt settlement, credit counselling, and bankruptcy. Numerous customers have been able to settle their debts and gain financial stability with the help of DebtBlue.
The Better Business Bureau has graded DebtBlue with an A- score, despite not being accredited by them and some customers filing complaints. Furthermore, the costs related to DebtBlue's services are quite high.
When considering if DebtBlue is the correct option, it is essential to consider individual circumstances. Every possible solution should be examined and professional advice should be sought before making a decision about debt relief.
DebtBlue Review
DebtBlue Summary
DebtBlue is a debt relief organization that offers a range of debt management services, including debt consolidation, debt settlement, credit counselling, and bankruptcy. Numerous customers have been able to settle their debts and gain financial stability with the help of DebtBlue. The Better Business Bureau has graded DebtBlue with an A- score, despite not being accredited by them and some customers filing grievances. Furthermore, the costs related to DebtBlue's services are quite high.
Comments Rating
( reviews)