New Start Capital is a company that focuses on aiding people with average credit scores to handle their debts. They specialize in various debt consolidation services such as personal loans and debt consolidation loans.
New Start Capital is one of the companies that offer debt consolidation services, which is a popular way of managing debt. In this article, we will examine the credibility of New Start Capital as a provider of debt consolidation, and weigh up the advantages and disadvantages of using their services. Moreover, we will give detailed instructions on how to utilize their services and provide suggestions to readers who are contemplating debt consolidation with this company.

Is New Start Capital a Legitimate Company?
The website's content aims to provide a thorough comprehension of loans, they simplify complex financial concepts the lending process, and responsible decision-making when considering a personal loan. This matching service is offered at no cost to clients, and there is no charge associated with using it.
Better business bureau (BBB) And New Start Capital
The Better Business Bureau (BBB) is an organization that aims to promote trust and transparency between businesses and consumers. This non-profit organization provides a platform for consumers to lodge complaints against businesses and helps to resolve disputes through mediation and arbitration.
This company has an A rate on BBB's website but is not accredited by them, they only have one complaint in the past 12 months.
Customer reviews and feedback of New Start Capital
The company has received some customer positive and negative reviews. Many customers have praised the company for its excellent customer service, professionalism, and quick response time and other customers have said that is a bad option as well, like terrible customer service, horrible business practices, and mistreatment.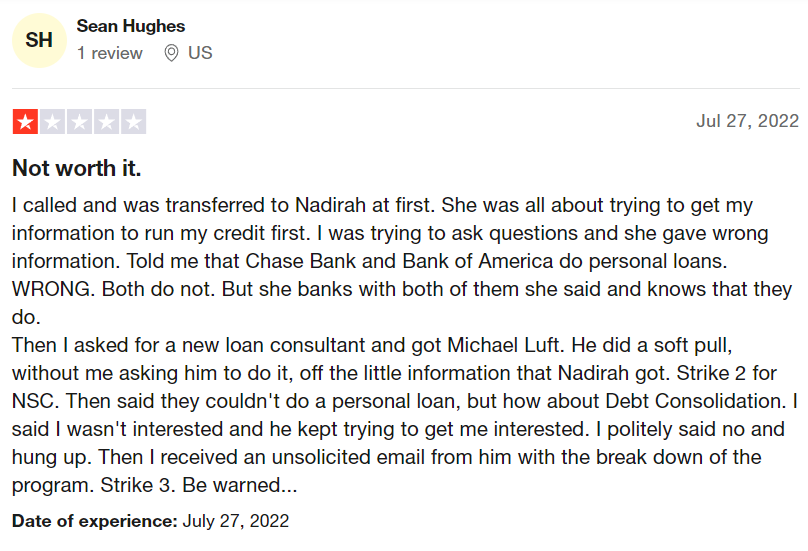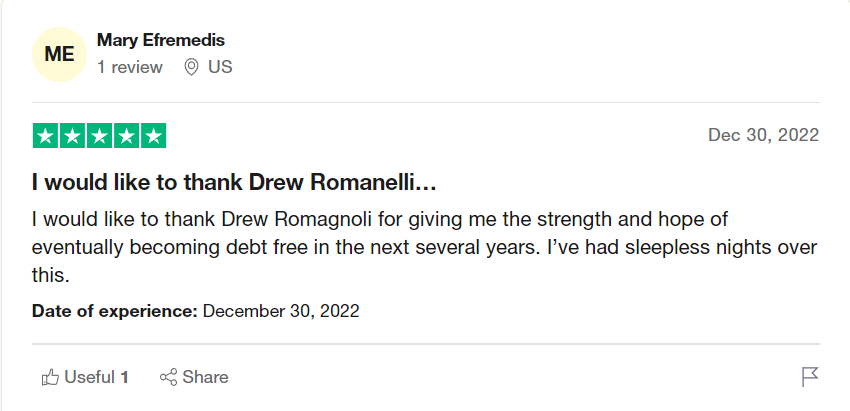 New Start Capital Services
New Start Capital Services is a company that provides financial services including loans, debt consolidation, and credit report services. They offer customized solutions to assist individuals who are experiencing financial difficulties and struggling with debt.
Personal Loans
New Start Capital Services has two alternatives for individuals seeking a loan to cover immediate costs. They offer direct lending and loan referral services that provide customers with access to high-interest loan alternatives. Additionally, they provide unsecured loan options that do not require collateral and are perfect for those with poor credit and need to get their credit scores back on track
Debt Consolidation Program
The Debt Consolidation Program provided by New Start Capital Services helps people combine their debts into a single loan with a reduced interest rate. They provide consolidation loans that enable customers to combine various debts and make a single payment. Moreover, they can also assist in consolidating debt through Simple Path Financial, which can lessen monthly payments and expedite debt repayment.
Debt Settlement
New Start Capital Services provides debt settlement services that enable individuals to negotiate with their creditors and lessen their total debt. They can furnish a debt management plan that allows individuals to make a single payment to the debt settlement company, which will then engage in negotiations with the creditors on their behalf.
Analysis and assistance with credit reports
For individuals facing the challenge of debt and needing credit repair. They offer a diverse range of services that can be tailored to suit individual needs, allowing for personalized solutions.
The company also offers credit report analysis and assistance. The loan consultants can help individuals understand their credit report and how it affects their financial situation. They can also provide advice on how to improve their credit score and how to get out of debt.
The Pros and cons of new start capital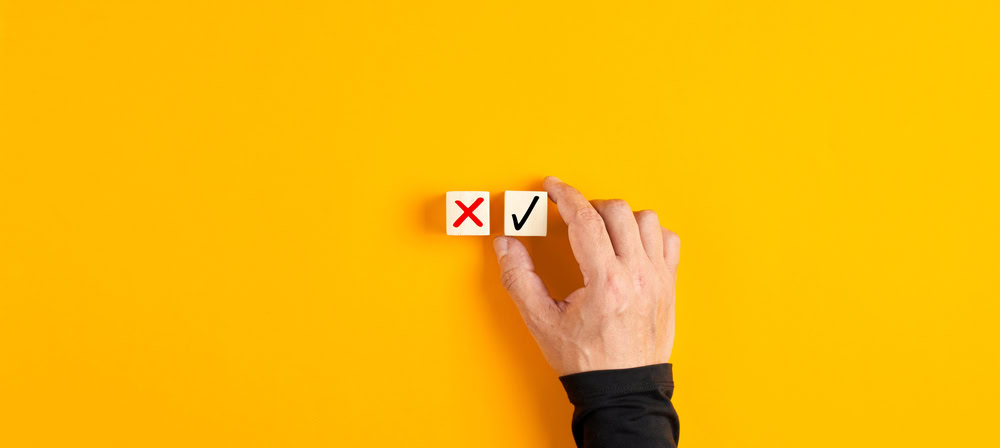 With the increasing cost of living and the rising expenses associated with it, debt consolidation is becoming an increasingly popular option for many individuals. They provide a variety of various debt relief solutions and a personalized approach to debt consolidation. But before considering New Start Capital as an option for debt consolidation, it is important to understand both the pros and cons associated with their services.
Pros
Customizable terms and monthly payments
Clear payoff date
Significant savings
Cons
Limited availability of services
Utilizes a mail offer marketing strategy
May not be preferred by some borrowers
Compare Other Personal Loan Providers
When it comes to personal loan providers, it is important to compare the different options and evaluate their interest rates, credit requirements, and other debt consolidation loan options. An in-depth analysis of the different loan providers will help you make an informed decision and find the best fit for your financial needs.
See If You Qualify for Credit Card Relief
See how much you can save every month — plus get an estimate of time savings and total savings — with your very own personalized plan.
Interest Rates
Interest rates are an important factor when evaluating personal loan providers. It is important to compare the different interest rates offered by each provider and determine which one is the most cost-effective. Different loan providers may offer different interest rates, so it is important to understand the terms and conditions of each loan and calculate the total cost of borrowing.
Credit Requirements
The credit requirements of loan providers vary greatly. Different loan providers have different credit requirements and it is important to understand what is required to qualify for a loan and start financially well. It is also important to understand the implications of a credit score when applying for a personal loan.
Debt Consolidation Company Options
When considering a personal loan, it is important to evaluate debt consolidation company options. Different debt consolidation companies offer different services and it is important to understand their services and compare them to other loan providers. It is also important to understand the cost associated with debt consolidation and the impact it could have paid off the loan and on your credit score.
By comparing the different loan providers, evaluating their interest rates, assessing their credit requirements, and analyzing their debt consolidation company options, you can make an educated decision about which loan provider is the best fit for your financial needs. This in-depth analysis will help you find the right loan provider and make the best financial decision.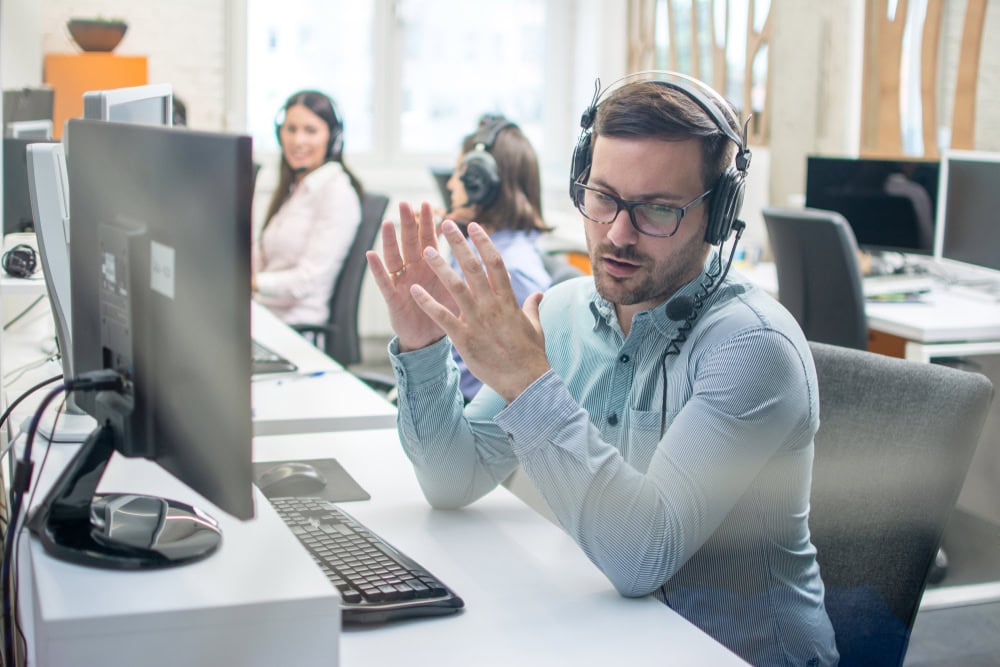 Customer Service
New Start Capital is an online platform that offers debt consolidation services to those in need. They are located at 463 7th Avenue, 9th Floor, New York, NY 10018. You can call them at their official phone number (888) 535 5560.
Conclusion
New Start Capital offers a wide range of services to pay off loans, from debt consolidation to personal loans. They also provide helpful information on their website, such as budgeting tips and advice on how to improve your credit score. In addition, they work with several different lenders, so customers can find the best deal for their needs.
FAQs
What is the minimum credit score needed to be approved?
At New Start Capital, they assess applicants on a personalized basis, taking into account their circumstances, character, and ability to make timely and regular payments. They have assisted numerous clients with credit scores ranging from 450 to 700 in obtaining approval for various programs. We welcome applicants of all credit scores to submit an application.
What if I don't like the terms of the offer?
Typically, they offer their clients multiple choices for monthly payments based on the duration. Our aim is to collaborate with you to identify a payment plan that suits your needs. If you're still unsure about the terms, you have the option to decline. You're welcome to contact them anytime to inquire about new offers.
Will a loan application affect my credit score?
Submitting an application will not affect your credit score. Our application procedure involves a gentle credit inquiry, which means that your credit score will not be impacted when you apply.
What are major credit bureaus?
Equifax, Experian, and TransUnion are the three primary credit reporting agencies in the United States. They gather credit information on individuals and market it to potential lenders and other interested parties.
New Start Capital
New Start Capital Review
New Start Capital Review
In conclusion, New Start Capital is a company that offers debt consolidation services to people with average credit scores. While there are advantages and disadvantages to using their services, it ultimately depends on the individual's financial situation and goals. However, for those who are considering debt consolidation with New Start Capital, it is important to carefully review their terms and conditions, as well as their fees and interest rates.