OnDeck provides online lending services for small businesses intending to make financing more accessible. In addition to offering business lines of credit, the company also provides term loans. OnDeck offers two options for companies seeking fast access to cash. First, companies can borrow what they need when they need it by establishing a line of credit. The second type of loan is a small business loan. Ondeck.com is a website that advertises the company's services.
OnDeck Summary
Many lenders offer business loans, so it can be challenging to choose the one that is best suited to your needs. In recent years, OnDeck has received a great deal of attention, but is it the right lender for your needs? You can make an informed decision by reviewing what they have to offer.
Online business term loans and business lines of credit are available through OnDeck for small businesses.
Our closer look at their website and terms and conditions revealed some interesting information. These are the key points we found most interesting.
OnDeck's average rate for term loans is 62.1% APR, and its average rate for lines of credit is 48.9% APR.
There are loan amounts ranging from $5K to $250K.
You can repay it for up to 24 months.
For term loans up to $100k, same-day funding is only available in certain states.
There are eligibility rules regarding creditworthiness and the length of the loan.
There is a possibility that the total cost of a term loan will increase if the Prepayment Benefit option is selected.
Personal guarantees are required in addition to business liens.
OnDeck business loans and lines of credit
Business loans may be issued by members of the OnDeck family of companies or by Celtic Bank, a Utah-Chartered Industrial Bank, depending on the state where your business is located.
Nevada, North Dakota, and South Dakota are not states where OnDeck lends to businesses.
What Is OnDeck?
OnDeck was founded in 2006 and provides small businesses with short-term business loans and lines of credit. The company is headquartered in New York, NY, and can be reached at (888) 269-4246.
Having an A+ rating on the BBB and an average of 121 customer reviews, OnDeck appears to be a popular choice for small business loans. In the last three years, 35 complaints have been resolved.
In addition to short-term loans, OnDeck also offers lines of credit. Small business owners can benefit from each of these offers.
How Does OnDeck Work?
With OnDeck, small businesses have access to a wide range of loan products with a simple application process. With the assistance of a loan advisor, the entire loan application process can be completed online or over the phone. Within 24 hours of submitting your application, you will receive a decision. Upon acceptance of a funding option and agreement to the repayment terms, funds will be deposited into your account the same day.
The lender of your business loan may be a member of the OnDeck family of companies or Celtic Bank, a Utah-Chartered Industrial Bank, Member FDIC. The approval of loans is subject to the approval of the lender.
How To Qualify For An OnDeck Loan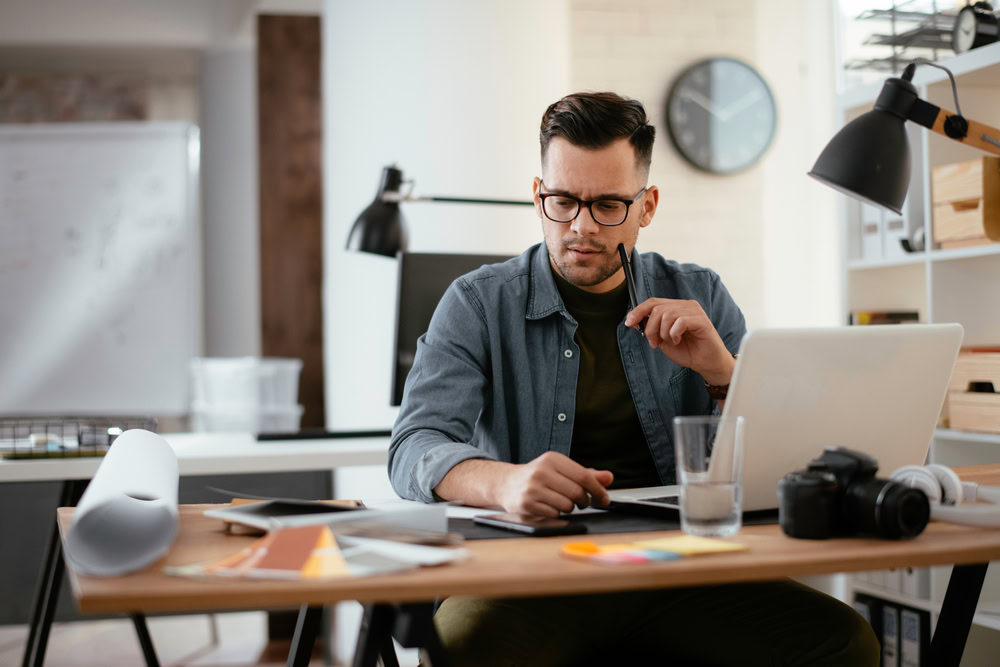 To be eligible for an OnDeck loan, a business must have been operating for at least one year, have a personal Fico score of 650, generate $100K in minimum annual revenue, and have a business bank account.
Although Ondeck's loan application process is largely automated, you will also have the opportunity to speak with a loan advisor after submitting your application. A loan advisor will assist you in learning about your loan options, explain how the loan works, and guide you through the repayment process.
The following are some of the basic requirements:
Employer Identification Number (EIN) for businesses
SSN (Social Security Number)
Tax ID for businesses
Estimated gross revenue for the year
The average balance of a business bank account
To apply for a loan from OnDeck, you'll need to submit your business bank statements from the previous three months. You'll hear from one of their advisors swiftly – usually in less than a day – and they can go over every element with you, such as repayment terms, amounts, and schedules. Once all is agreed upon, you are free to check out online.
Their business line of credit is a revolving account that is similar in several ways to a business credit card. For this financing, your business will be assigned a credit limit, which will allow you to borrow as much as you qualify for. As long as you repay the balance during the draw period, you may use this credit limit.
See If You Qualify for Credit Card Relief
See how much you can save every month — plus get an estimate of time savings and total savings — with your very own personalized plan.
Additionally, the advisor will explain how the loan is developed, and he or she will guide you through repayment. Interest rates and fees may be higher than those offered by other business financing options.
OnDeck BBB Reviews
It has been reported that OnDeck has an A+ rating from the Better Business Bureau, and there have been an average of 121 reviews from customers. Over the last three years, they have been able to resolve 35 complaints.
Here are some reviews:
Richard M 09/21/2022
The customer service is excellent. They're honest about every detail upfront. The weekly payment system is something I'd never do again. Overall ok but not for me. I paid off the loan early to stop the weekly bleeding.
James N 06/23/2022
This is not the same OnDeck community that I first became involved with several years ago. Very disappointed in the manner in which they now operate. I have never missed a weekly payment in the 3 plus years of loan arrangements with OnDeck. They will not allow me to draw from my LOC.I would never recommend this company to anyone.***** *
Steven H 05/26/2022
I was one of the first customers when On Deck started, at that time they gave me a $5000 LOC no questions asked. I was so impressed I did an internet video testimonial. They later did 2 business loans of $35,000 and $25,000 and continued to raise my credit limit on LOC to where I'm at $33,000. However, when I went through a rough patch, due to the housing bubble, they wouldn't give me a new loan, as they had basically gone to a bank underwriting process, which forced me to go into the day-pay loan environment, which over time, crushed my cash flow. Then when they went into the *** environment they essentially stopped doing any other loans.
Now I know I'm a small fish, but that was who they marketed to, and I'm a CPA at one point I was someone involved in the program soliciting my clients to take out loans. I stopped doing that when they stopped helping me. They once again failed me this past January when, due to a check being in the float, my auto pull bounced back but it went through the next day, they put a hold on my LOC for 30 days, then I had to send in bank statements, which 5 years ago when this happened, I did not have to do, they didn't like what they saw and put a 90-day hold which they finally released today.
I understand they are a business and have to follow their guidelines it is just that they have stopped being supportive of a small fry such as myself which until they grew they were very good at. Due to their changes in approach, they were a contributing factor to excess costs and stress. Mine is a cautionary tale. My recommendation would be to look into working with ****** as they are more like what On Deck used to be.
OnDeck FAQs

How Much Does OnDeck Charge?
To meet the financing needs of small businesses, OnDeck offers both term loans and business lines of credit as a leading online provider of small business loans.
The average interest rate for term loans and lines of credit is 62.1% APR and 48.9% APR, respectively. There are loan amounts ranging from $5,000 to $250,000, with repayment terms of up to 24 months. Like most lenders, OnDeck charges a one-time origination fee and a monthly maintenance fee.
Are There Any Prepayment Penalties?
OnDeck does not charge prepayment fees, so you may pay off your loan early without incurring any penalties. For borrowers who wish to have the flexibility to repay their loans on their terms, this is an excellent option.
Your payment activity is reported to three business credit bureaus by OnDeck: Experian, Equifax, and PayNet. Consequently, you may be able to build business credit by making timely payments on your OnDeck loan.
When you pay off the loan before the due date, there is no prepayment penalty, and you only pay interest on the amount you have borrowed.
In cases when you decide to pay off your line of credit or term loan with OnDeck ahead of schedule, you can rest assured knowing that there will be no prepayment penalty. Furthermore, some may even qualify for a Prepayment Benefit on top; this is where OnDeck will waive the remaining interest fees. Those who are not eligible will still be accountable for 75% of the unpaid interest as stated in their loan agreement.
How Does OnDeck Affect Your Credit?
If you are considering applying for a loan, it is important to understand the process and how it may affect your credit score.
OnDeck offers small business loans with a 12-month repayment term that resets after each withdrawal and automatic weekly payments. Additionally, OnDeck combines all the draws from your credit line into one loan. For your line of credit, you have the option of making weekly or daily payments.
The majority of lenders will perform a soft credit check to give you an idea of what interest rates and loan terms you might qualify for. There will be no impact on your credit score as a result of this. To obtain a complete picture of your credit history and to determine your final interest rate, the lender is required to perform a hard credit inquiry once you have decided to proceed with the actual loan application. Your credit score can be affected by these hard inquiries.
It is a good thing that OnDeck does not report your repayment history to personal credit bureaus. Despite the encouragement to honor your payments, it is always possible to encounter unexpected financial difficulties. Your credit score will not be adversely affected if you are unable to fulfill the terms of your loan. Despite this, your business credit score will be adversely affected.
How To Cancel OnDeck
Before taking out a personal loan, make sure you are sure of your decision. Once the funds have been dispersed into your account, you cannot reverse or cancel the transaction. Be certain upfront to avoid any cancellations or changes in the future.
Having trouble making ends meet? To help you get back on track, here are some helpful tips.
No matter what your financial situation is, you can get your finances in order. You'll soon be able to see a brighter future if you follow these simple steps.
Setting a budget and sticking to it are the first steps. Keeping your spending under control will allow you to save for other important expenses.
The second tip is to consult with a financial advisor who can assist you in determining your best options as well as setting up a plan that fits your circumstances.
It's important not to panic when it comes to debt because many organizations are willing to cooperate with those that need financial assistance. All you have to do is contact their customer service team for help in creating a repayment plan that is more comfortable for your situation.
Is OnDeck Legit Or A Scam?
Founded in 2006, OnDeck provides financial services to businesses. There are mixed reviews online, with some customers having great experiences and others not. It has an A+ rating with the Better Business Bureau. Consider comparing small business loans before choosing OnDeck, especially if you need a loan fast or do not qualify elsewhere.
Compare interest rates and repayment terms from different lenders before taking out a personal or business loan. The best way to avoid taking out a loan you cannot afford is to do your research and read customer reviews.
Have
OnDeck Review
OnDeck Summary
As a provider of financial services to businesses, OnDeck has an A+ rating with the Better Business Bureau, and mixed online reviews, with some customers having a great experience and others having a poor one.