Sun Loan understands that sometimes life can throw you a curveball, which is why it offers installment loans for a variety of purposes, such as debt consolidation, bad credit loans, and many more. The company advertises its services on the web at sunloan.com, where you can learn more about it.

Sun Loan Summary
As you consider taking out a personal loan, be sure to compare multiple lenders. There are many options available, and each has its own pros and cons. Doing your research ahead of time can help you narrow down your choices and find the right lender for your needs.
Sun Loan was one of the lenders that was getting a lot of attention recently. But is this lender an appropriate choice for you? Let's take a closer look at what they offer so you can make an informed decision.
During the course of researching their website and terms and conditions, it was found that there were a few interesting facts that stood out. Here are just a few of them.
There is a wide range of APRs between 55.56% and 210.78%
The amount of the loan varies by state – you may be able to borrow up to $7,500 in some states
There are a variety of loan terms available, ranging from 3 to 36 months.
There are loans available in seven states (Texas, Nevada, New Mexico, Oklahoma, Illinois, and Missouri)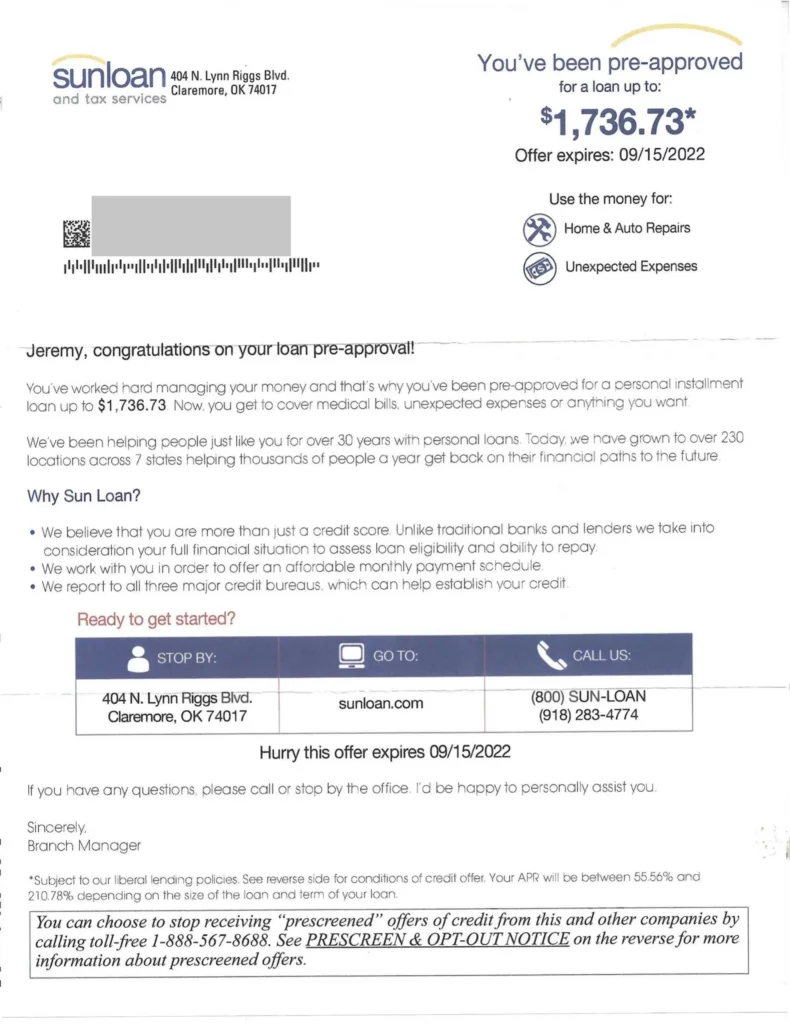 What Is Sun Loan?
Sun Loan has been offering personal installment loans of all sizes for people since 1993. They are located in San Antonio, Texas, and you can reach them anytime at the number (844) 786-5626.
The Sun Loan Company does have a D rating from the Better Business Bureau, but it is also important to note that they are not accredited by the Better Business Bureau. This company also has a 1.5-star rating out of 5 stars from its customer reviews. In the past three years, they received eight customer reviews and closed 28 complaints.
How Does Sun Loan Work?
In addition to being able to apply for a loan online, Sun Loan also offers a range of in-branch and phone lending options. Their installment loans are a great way for you to get the money you need now and pay it back over time with affordable monthly payments.
An individual who is eligible for a loan may receive the funds in either a check or a bank deposit. The loan is typically provided as a lump sum and is repaid by the borrower in smaller installments, which include an additional fee called an interest rate, which is a form of interest. It is important to understand that the repayment schedule and amount due every month depend on the terms of the loan and the amount borrowed.
How To Qualify For Sun Loan
It is important to note that when it comes to personal loans, each company has its own qualifying criteria. Sun Loan believes that a person's ability to repay should be taken into consideration when deciding whether to approve a loan. During the loan approval process, they take into consideration factors such as income, residency, and past repayment history.
Sun Loan BBB Reviews
Sun Loan Company has received a D rating from the Better Business Bureau (BBB), and it is important to note that the company is not accredited with the BBB. Sun Loan Company has received an average of 8 customer reviews in the last three years, with 28 complaints resolved. Additionally, customers have given the company a 1.5-star rating out of 5 stars.
Here are some reviews:
Celeste G 10/18/2022
Deanna M 10/05/2022
Pat J 08/27/2022
Michael W 06/18/2022
Sun Loan FAQs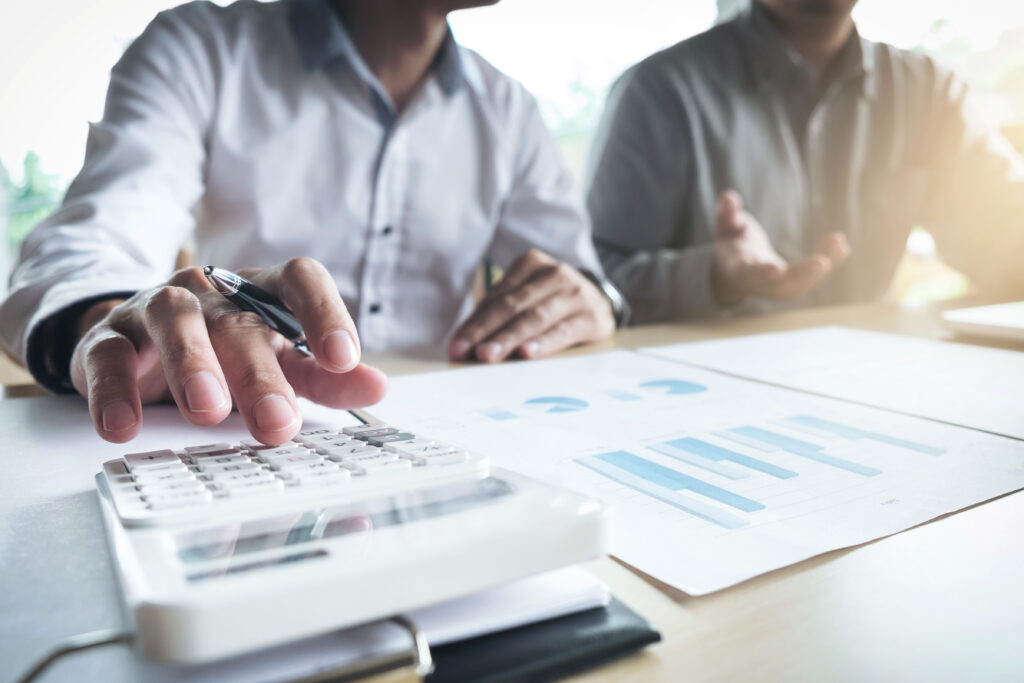 How Much Does Sun Loan Charge?
You can borrow up to $7,500 from Sun Loan, with an APR between 55.56% and 210.78%, and a loan term of 3 to 36 months, depending on your creditworthiness.
Are There Any Pre-Payment Penalties?
Unlike other lenders, Sun Loan does not charge you a prepayment penalty, so you are able to pay off your loan earlier than originally scheduled without incurring any additional costs.
How Does Sun Loan Affect Your Credit?
It is important to understand the process of taking out a loan and what kind of impact it can have on your credit rating before you decide whether to take it out.
The majority of lenders will perform a soft credit check in order to give you a better idea of the interest rates and loan terms that you could qualify for. However, the soft credit check will have no impact on your credit score in the least.
Once you move forward with the loan application, the lender will need to do a hard credit inquiry to get a complete picture of your credit history and be able to provide you with a final rate quote for your loan. These hard inquiries will negatively impact your credit score.
How To Cancel Sun Loan
You should make sure that you are completely confident in your decision before you take out a personal loan. Once the funds have been dispersed into your account, you will not be able to reverse or cancel the transaction. This way, you can avoid any cancellations or changes in the future.
You don't have to go through this alone. Here are some tips to help you get back on track if you're finding it difficult to make ends meet.
When it comes to your finances, there are a few things you can do to get them under control.
The first step you should take is to build a budget. Sticking to this budget will help you become more aware of what you are spending and make better decisions as a result.
An important step that you should take is to speak with a financial advisor. A financial advisor will be able to help you understand all the options available to you and develop a plan that is designed around your own unique needs.
Lastly, do not worry too much about debt. There are many companies that are willing to work with their customers in order to create a more manageable payment plan. You can contact their customer service team for more information on this.
Is Sun Loan Legit Or A Scam?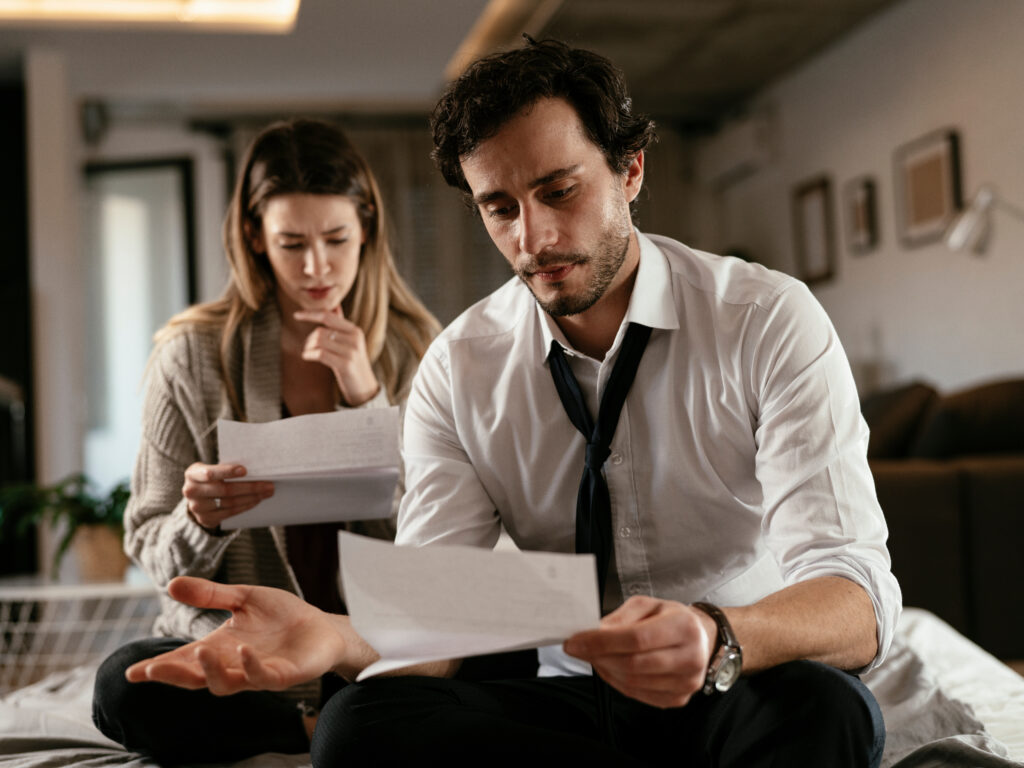 Sun Loan has been in the business of personal loans since 1993. As a company that offers cash quickly to customers in need, they do not have an outstanding reputation with the Better Business Bureau, with only 1.5 out of 5 stars from customers. As a result, the majority of people who have used their services have reported that they have had negative experiences with them.
Loans can be taken out for a variety of reasons. For instance, some people might take a loan out to buy a car or a house, while others may take a loan out to pay for medical bills or college tuition. Regardless of the reason for taking out a loan, you should always do your research and compare rates from different lenders before making your decision. In this way, you will be able to find the best deal possible and avoid being forced to take out a loan that is beyond your means.
Please share your experience and review below if you know sunloan.com.
Thanks for reading!