There are many Point Break Financial reviews available, making it challenging to distinguish between the truth and fiction. It's crucial to make sure you're working with a reliable organization because so many individuals are now having difficulty consolidating their debt.
This article will look into Point Break Financial to see whether it is a scam or not. The advantages and disadvantages of hiring their services will also be covered, allowing you to make an educated choice about whether or not to work with them.
Point Break Financial is a web-based platform that links borrowers and lenders. They don't make or fund any product offers, loans, or credit determinations, nor do they act as loan brokers. Your information will be securely sent to a lender using the online platform. Giving your information on the Point Break Financial website doesn't ensure that a product offering will be approved.
A few factors need to be taken into account before you choose to deal with Point Break Financial. They are not a direct lender, to start with. In other words, they will pair you up with a lender who may or may not be able to provide you with the loan you require. Second, not all states have Point Break Financial. You won't be able to use their services if you reside in a state where they are not active.
Last but not least, there are some unfavorable reviews about Point Break Financial on the internet from people who say the business is a scam. It's crucial to keep in mind that some customers will inevitably be dissatisfied with any service, but this does not necessarily indicate that the business is a scam.

Who Owns Point Break Financial?
The answer might surprise you. Point Break Holdings LLC provides this debt consolidation service. The company's mailing address is 1968 S Coast Highway #28 in Laguna Beach, California. Interestingly, neither the CEO nor any other important employees are mentioned on the website. If you're thinking about employing their services, this is certainly something to be aware of.
What is understood currently about Point Break Financial? Point Break Holdings LLC runs them as a debt consolidation business. The identity of the CEO or any other essential employees is not disclosed on the website. If you're considering employing their services, this can be a reason for caution. Before making any decisions, do your homework and read reviews.
Point Break Financial Debt Consolidation: Pros And Cons
There are more drawbacks than advantages if you're thinking of Point Break Financial debt consolidation. They're not a lender. Therefore, you'll need to go through a third party, which might be problematic, as they're not a lender themselves.
Second, this business has had several stories of individuals being scammed. Therefore, if you do choose to use them, go with extreme caution and double-check that you comprehend the terms and conditions before signing anything.
In general, it is not advised to consolidate debt with Point Break Financial. There are other choices available that won't expose you to scams.
Is Point Break Financial A Scam?
Is Point Break Financial a scam? When considering whether or not Point Break Financial is legit, it's essential to look at customer reviews. While some customers have had negative experiences with the company, many have found its services helpful in finding the right lender for their needs.
Overall, Point Break Financial appears to be a legitimate company providing useful services for those looking for debt consolidation or other loan options. However, it's always important to research before signing up with any company or making any financial decisions.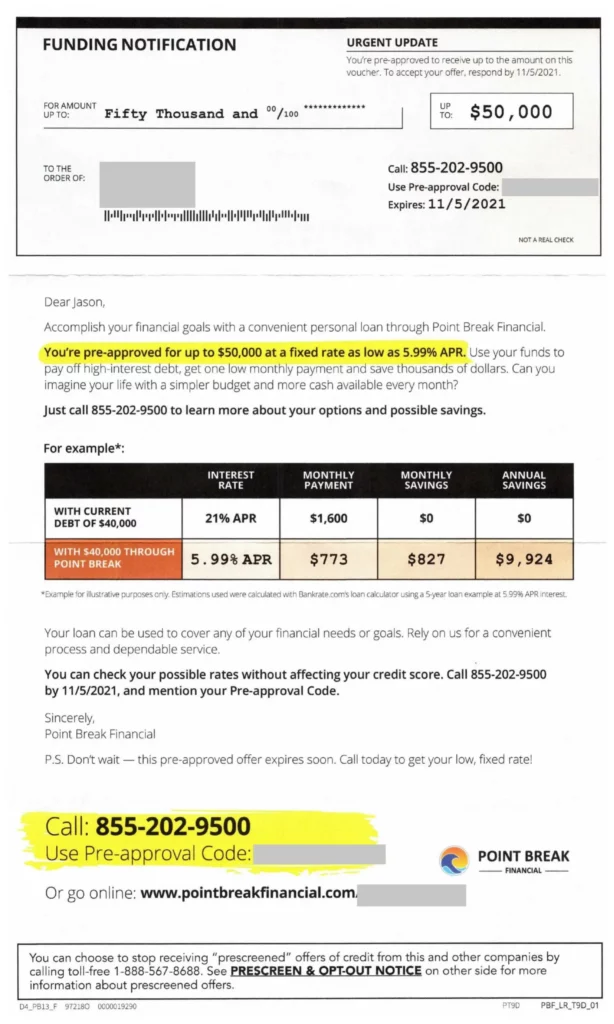 Point Break Financial BBB Rating & Reviews
There is no Point Break Financial BBB Rating. It might be challenging to choose the finest debt consolidation company because there are so many of them available. The purpose of this review is to provide you with the information you need to decide if Point Break Financial is the best business for you.
Point Break Financial doesn't have a BBB account; it is discovered after some research. Although it's not always a terrible thing, it is something to be aware of. It was also found that the company is the subject of various internet complaints. Not a big deal, but something to be mindful of.
See If You Qualify for Credit Card Relief
See how much you can save every month — plus get an estimate of time savings and total savings — with your very own personalized plan.
Overall, it must be acknowledged that Point Break is not faultless. As usual, conduct your research before making any significant decisions.
Will Point Break Financial Hurt My Credit?
Will Point Break Financial hurt my credit? Taking out a debt consolidation loan can be beneficial in some cases because it can help you pay off existing debts faster and at lower interest rates than what you would typically get from other lenders. This could improve your credit score by making timely payments and keeping your balances low. On the other hand, if you fail to make payments or take out too much debt, it could negatively impact your credit score.
Is Point Break Financial Legit?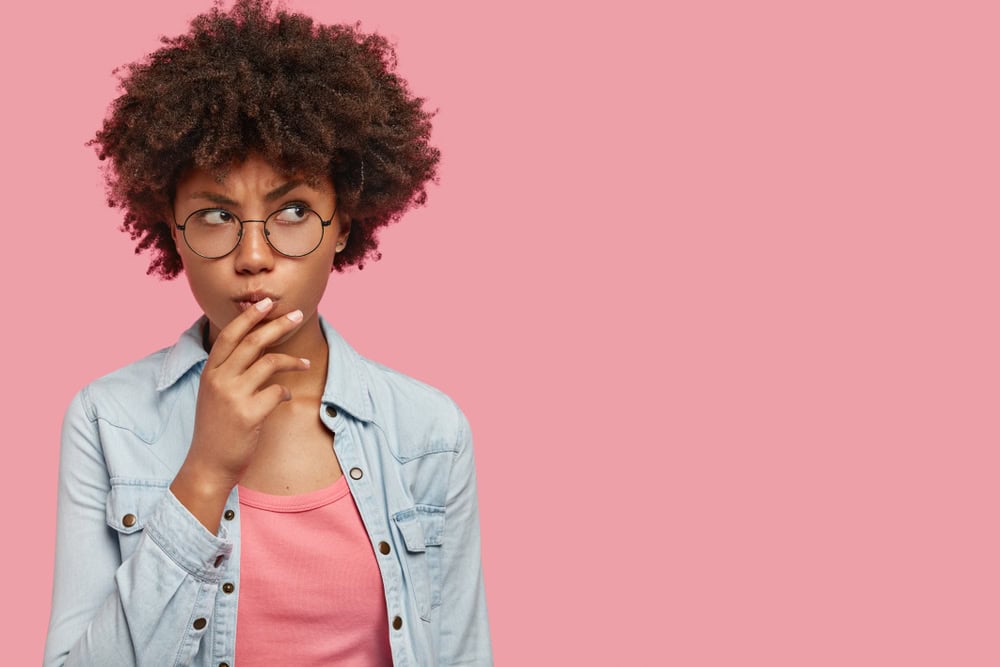 Is Point Break Financial legit? You should always conduct due diligence on any companies you are thinking of doing business with to ensure that they are reliable. A fast Google search for "Point Break Financial review" will provide several results and complaints from clients of the business.
Even though you should always be skeptical of everything you read online, there seems to be a widespread belief that Point Break Financial is a dishonest business. They have furthermore been labeled as "predatory" and "not a lender," in addition to being charged with scams.
It is strongly advised that you think twice before working with Point Break Financial. Several alternative businesses may offer you the financial support you want without any of the drawbacks.
Have you dealt with pointbreakfinancial.com in the past? Please share your story in the comments section.
Point Break Financial
Point Break Financial
Point Break Financial
Point Break Financial exemplifies the issues affecting the debt relief sector. They engage in direct mailing with low rates, lead sales for loans, and employ bait-and-switch strategies to convert customers into debt settlement clients. We strongly advise conducting thorough research on Point Break Financial's lead purchasers before entering into any financial agreement with the company.
Comments Rating
( reviews)