As we all know, tough times don't just bring out the best in people. Unfortunately, they also bring out the worst. Scam artists and predatory lenders are all too happy to take advantage of consumers who are struggling during a crisis.
The FTC has received numerous reports from consumers who have been scammed by imposters pretending to be government officials. These scammers often use high-pressure tactics to convince their victims to send money or provide personal information. While the tactics may vary, the goal is always the same: to steal your money.
In 2021, the Federal Trade Commission (FTC) collected the following information from consumers:
8M fraud reports, totaling $5.8B in losses — up 70% from 2020
More than $2.3B in losses to government imposter scams — up from $1.2B in 2020
As new loan scams appear every day, it can be challenging to spot them. However, most scammers use the same tactics, so once you know what to look for, it's easy to identify loan scams.
What Are Loan Scams?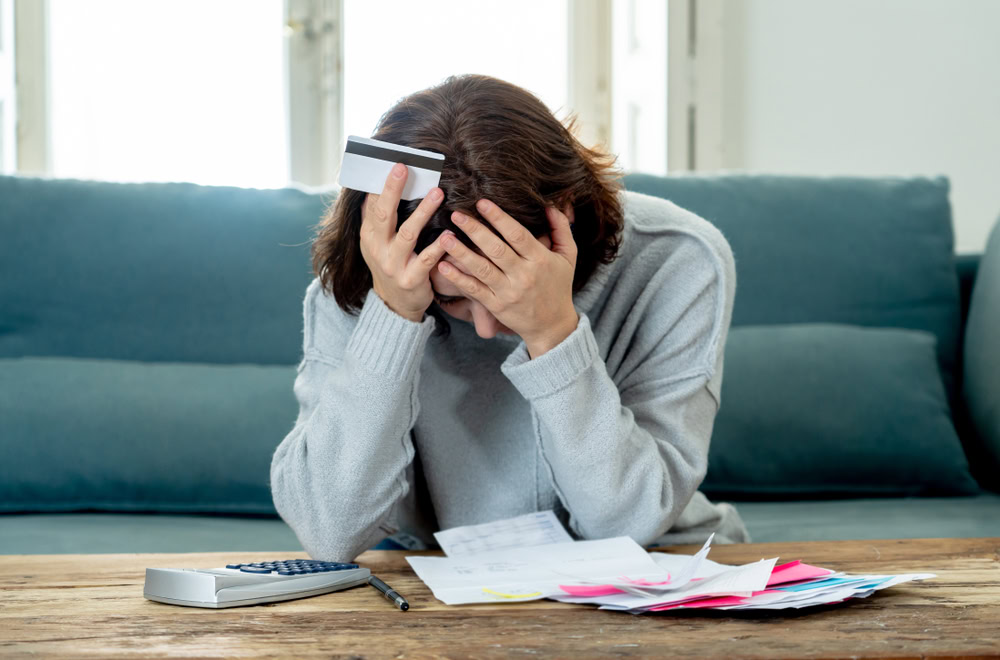 Loan scams are becoming more and more common. They usually involve the promise of something that the lender cannot deliver, such as an incredibly low-interest rate, or no interest at all.
Loan scammers even use fake company logos, false caller ID numbers, and other tricks to impersonate legitimate agencies and gain trust. In offering you a loan, their goal is to do one or more of the following:
Get your SSN or credit card number, or obtain personally identifiable information (PII)
Take legal ownership of your property or gain access to your personal accounts
Hide fees and/or charge high-interest rates
Make money by charging for products or services you won't receive or use
You Should Be Aware of These Loan Scams
Loan scams come in all shapes and sizes, but they typically use the same tricks. Here are some of the most common warning signs:
Pressure to Act Fast
Scammers are experts at creating a false sense of urgency in order to get what they want. They may try to pressure you into making financial decisions, offering sensitive information, or signing documents without taking the time to read them carefully. But you should never let yourself be rushed into anything.
Guarantee of Approval
There are a few things you'll need to get a loan, like a good credit score and proof of income. Some lenders might offer loans to people with bad credit, but be aware that these are probably subprime loans with high-interest rates or outright loan scams. It's always best to shop around and compare offers before signing up for any loan.
Debt Cancellation
Scammers are always looking for new ways to take advantage of people. Student loan forgiveness scams have been around for a while, but they really exploded during the pandemic. One scam company managed to defraud borrowers out of over $1.7M by pretending to be affiliated with the Department of Education.
Debt settlement companies typically collect payments from their customers but use very little of that money to actually pay off the debt. This often leaves customers in a worse position than they were before, struggling to make ends meet and pay off their debts.
There are many risks associated with working with a private company to settle or cancel your debt, including financial and legal consequences. It's important to consider all your options before making a decision that could impact your finances for years to come.
Other Red Flags to Be Mindful Of
Some other common scam tactics:
Up-front payment is required before services are provided or paperwork can be seen.
Asking for payment in untraceable ways, such as cash, a prepaid card, or cryptocurrency.
Beware of scammers posing as government officials who contact you and claim that you owe money.
Loan offers through the phone.
Being asked to stop contact with your creditors.
Types of Loans You Should Avoid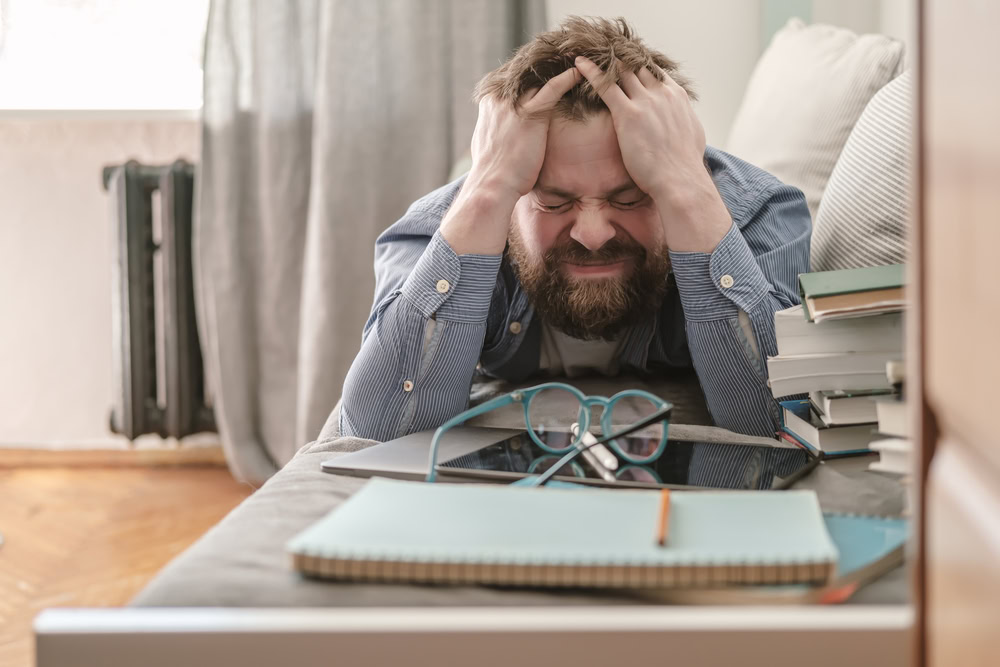 Some of the most expensive and predatory loan products are legal and widely available to consumers. This is unfortunate, as these loans can cause serious financial hardship for those who take them out.
There are many types of loans out there, but not all of them are created equal. Some loans are high-cost and high-risk, and should only be considered as a last resort.
Payday Loans and Check Advance Loans
Payday loans are a type of short-term loan that can be very expensive. The interest rates on these loans can be very high, sometimes exceeding 400% APR. This means that if you take out a loan and are unable to repay it, you could end up paying much more in interest than the original amount you borrowed.
401(K) Loans
A 401(k) loan may feel like it's just coming out of your savings, but that's actually not the case. You're taking on debt by borrowing from your 401(k). Here are some of the things you should keep in mind:
Most borrowers under the age of 59½ have to pay a 10% tax
You can be taxed more if you don't make the full payment
You may have to repay the full balance if you lose or leave your job
You'll have less money available when you retire
Title loans
A car or home equity loan is a type of loan where you use your property as collateral. By offering up your car or home as collateral, you may be able to get a loan that you wouldn't otherwise qualify for.
However, if you fail to make payments on the loan, you could lose your vehicle or home to the lender. In 2016, the Consumer Financial Protection Bureau (CFPB)
Buy-Here-Pay-Here Auto Loans
At many auto dealerships, you can both buy a vehicle and get an auto loan all in one spot. These dealerships often advertise that creditworthiness is not an issue, and they appeal to customers based on the convenience of being able to do everything in one place.
Here are some of the biggest problems with these lenders:
Astronomical fees: Loans with astronomically high fees are a huge burden to many people. Not only do they have to pay back the loan with interest, but often there are expensive add-ons that are hidden in the contract. This can cause people to go deeply underwater in their vehicle very quickly.
A limited selection of vehicles: If you're looking for a loan to buy a car, you'll probably have to pay more than the going market rate. That's because most dealerships only offer to finance vehicles that are already on their lot.
High risk of repossession: If you're thinking of buying a car from a dealership, beware – you could be at higher risk of repossession, or even having your car disabled if you fall behind on payments.
Pawn Shop Loan
If you are in need of quick cash, a pawn shop loan may be a viable option. You simply bring in an item of value as collateral and receive a loan for a fraction of the item's worth. The loan must be repaid within a set period of time, typically 30-90 days, and interest rates plus additional fees can make the APR (annual percentage rate) quite high, often upwards of 120%.
What to Do If You Fell Victim to Loan Scams
It is imperative that you take action immediately after you have been targeted by a scam. By following the steps below, you can help to minimize the damage and potentially recover what was lost:
Contact the companies involved: Contact your credit card company or bank right away to cancel a payment you made and start any needed security measures.
File a police report: If you have been the victim of a crime, it is important to file a report with your local police department. The report will document the incident and can be used as evidence if you need to take legal action.
Monitor your credit: Your personal and financial information is important. Protect it by regularly checking your credit reports for unauthorized activity. You can also place a fraud alert with one of the three nationwide credit bureaus (Experian, Equifax, or TransUnion) to help protect your information.
File a report with the FTC: File a fraud report with the FTC. By doing so, you can help the FTC track and investigate these types of loan scams.
How to Spot a Legitimate Business
There are a few key things to look for that can help you determine whether or not a business is legitimate. First, check to see if the company has been in business for a significant amount of time. If they have, this is usually a good sign that they're legitimate.
Better Business Bureau (BBB) reports or other official ratings.
Positive online reviews from Trustpilot and other sources.
Professional communication, including good grammar.
It's important to be able to verify the authenticity of websites, phone numbers, and physical locations before clicking on any links you receive in email or text messages.
Consult With a Financial Professional If You Need Help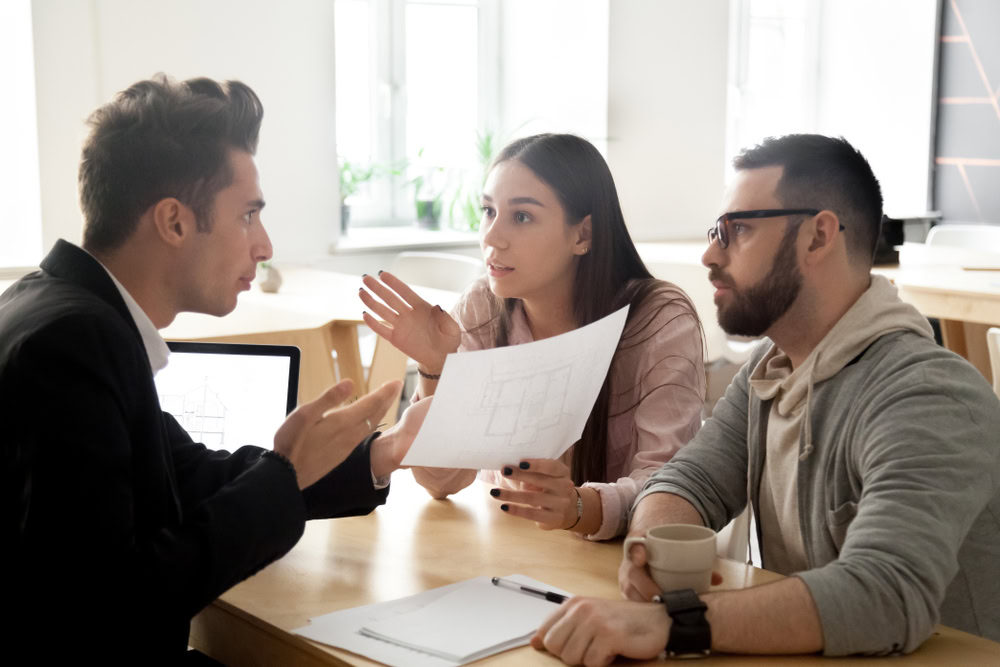 Contact a certified credit counselor today for free, professional assistance in recovering from loan scams or predatory loans. They can offer guidance on reading your credit report and protecting your credit score.
Most people fall victim to loan scams because they are desperately seeking financial assistance and relief from debt. However, a qualified counselor can help you find a more viable solution. Some of the most popular loan scams recently have been student loans and education scams, so be very careful when researching loans online.
If you have been scammed, or even if you haven't, reach out to a nonprofit credit counseling agency for professional help managing debt, improving your finances, and more.